description:
"This is my class of 2013 T-shirt from the Uniformed Services University of the Health Sciences (USUHS). I spent seven years there to earn my M.D. and Ph.D. USUHS is the only medical school in the country where you're going to get dedicated military-specific training. Also, it's free, and you can maintain your salary while you're going to medical school, which is a great perk. Then when you retire from the Military, those four years you were in medical school will get tacked on to your retirement."
image: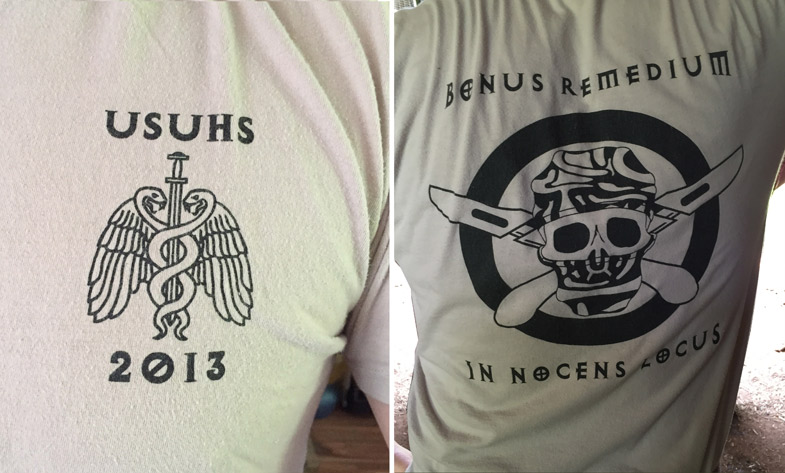 doctor:
John Trentini, M.D., Ph.D.
Redirecting your request...
Topic Categories
Military Medicine 101
Applying + What to Expect
Education + Training
Careers + Lifestyle