description:
Jonathan speaks more in depth about his research on bone growth in soft tissue.
image: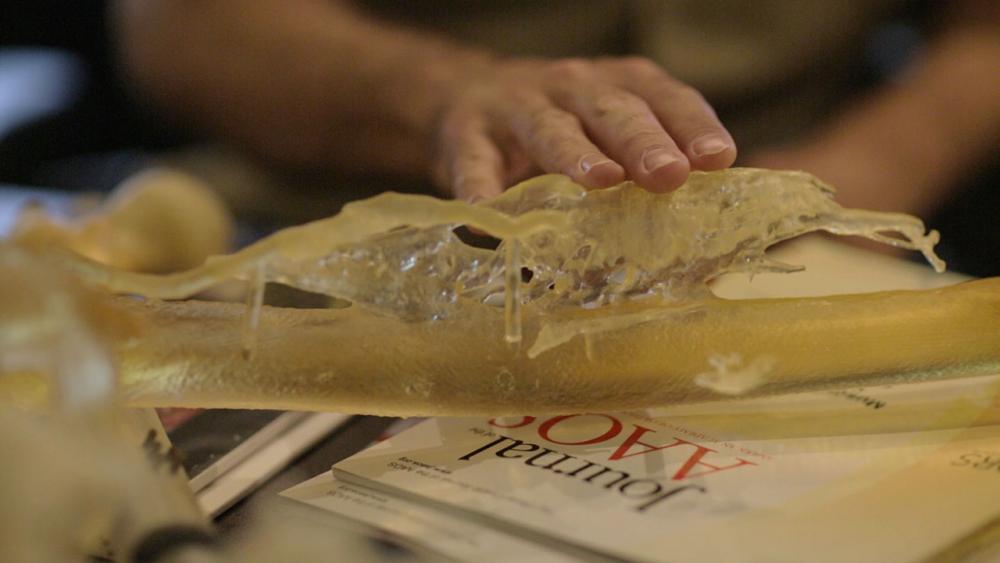 transcript:
FORSBERG: Heterotopic ossification is bone that forms in the soft tissues. Now, this particular case was a patient without an amputation, but the bone formed right next to his sciatic nerve. Heterotopic ossification is caused, we think, from inflammation in the muscle. We can feel it as we debride the muscle tissue during the debridement process. Before the wound is closed, we can feel the tissues become woody, and that woody consistency is the bone forming in the muscle. And it can be problematic when you consider that the patients with amputations require a socket to bear weight. The end result is patients will sit in a wheelchair rather than be functionally mobile.
doctor:
Jonathan Forsberg, M.D., Ph.D.
Redirecting your request...
Topic Categories
Military Medicine 101
Applying + What to Expect
Education + Training
Careers + Lifestyle