description:
Jonathan is a homebrewer, and he invites a colleague over to his house to brew a new lager.
image: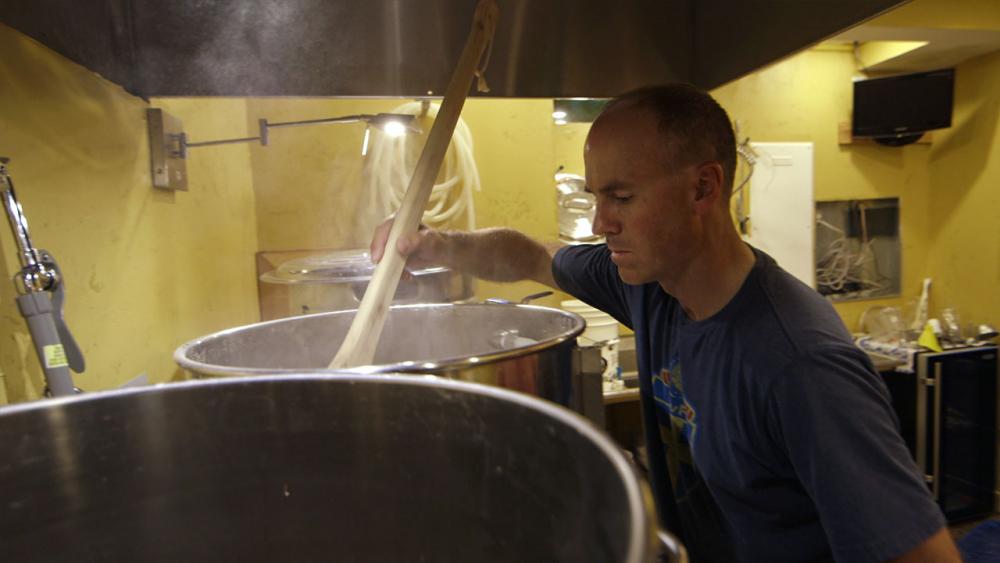 transcript:
FORSBERG: Alright. So everything's ready. Temperature is — I think the temperature is just right, so we're going to go ahead and go in.
MATT: Alright. 
FORSBERG: Whenever you want. I've been doing this for a while. Ten years, maybe. Technology's changed a lot in that time. Had a chance to accumulate some of this equipment and make some of it from scratch.
MATT: I think the best one that we did was a recreation of the Founder's Breakfast Stout, which was a dark chocolatey stout. We put it on nitro tap, which was — can't get it anywhere like that, so.
FORSBERG: Oh, it was great. And Matt and his wife Lindsey got married, and we brewed the beer for their wedding reception. That was a lot of fun.
doctor:
Jonathan Forsberg, M.D., Ph.D.
Redirecting your request...
Topic Categories
Military Medicine 101
Applying + What to Expect
Education + Training
Careers + Lifestyle