description:
"This patient had a very severe blast injury and sustained the highest level of amputation of any survivor from the previous two conflicts. Heterotopic ossification, a kind of maladaptive healing response, formed all along his residual pelvis and perineum. This is a model we made from the patient's CT scan using a 3D printer that prints in resin."
image: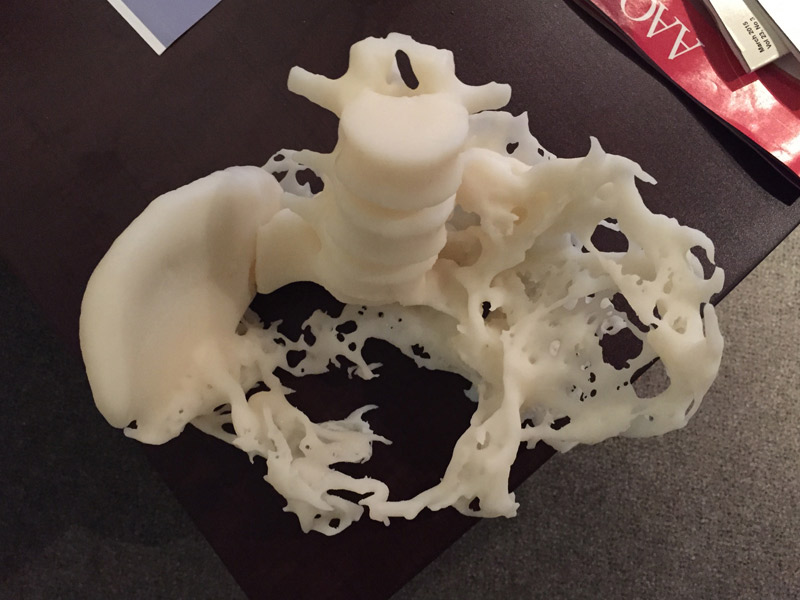 doctor:
Jonathan Forsberg, M.D., Ph.D.
Redirecting your request...
Topic Categories
Military Medicine 101
Applying + What to Expect
Education + Training
Careers + Lifestyle