description:
Sara is a full-time physician in the emergency department at the University of Minnesota. She often works a late shift, so she and her husband have late-night dinners to accommodate her schedule. Tonight, they are spending quality time before she leaves for the weekend for her monthly military training.
image: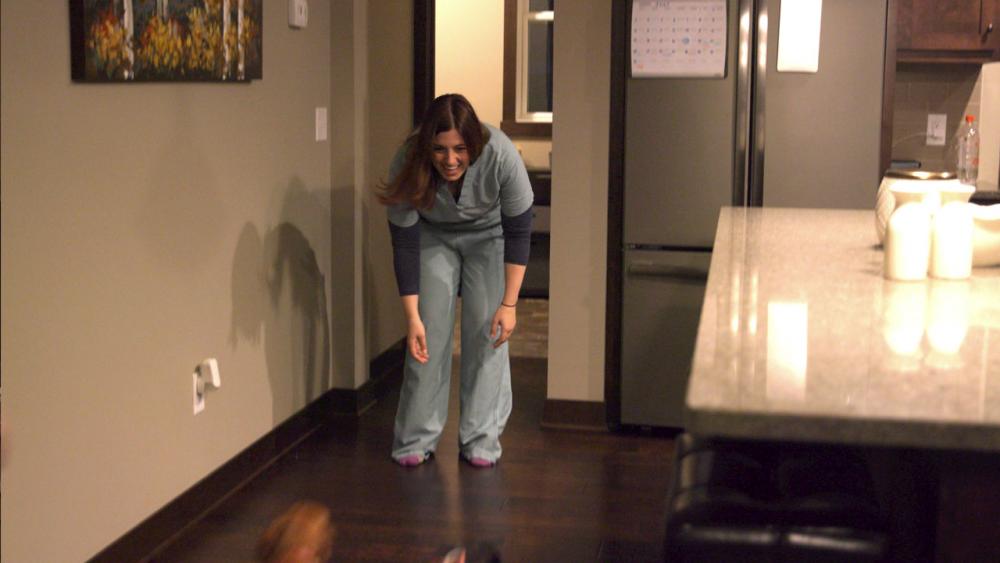 transcript:
BURDASH: I'm Sarah Burdash, and I'm an emergency medicine physician at the University of Minnesota, but I'm also a captain in the Minnesota National Guard. Most of my hours in the emergency department are in the afternoons and evenings, so the earliest shift I usually work starts around 1 p.m. The later shifts start around 4:30 or 5 p.m. Tonight I'm going to have to get all packed up, and tomorrow morning I leave bright and early. We're going to be driving up to Camp Ripley in Minnesota; it's about two, two and a half hours away. This particular drill weekend, we'll be doing our periodic health assessments, we'll be doing training.  
Oh, Hi guys! Hello! Hey. 
AARON:  How are you doing?
BURDASH: Good. We should eat, I'm hungry.
AARON:  Yeah? I can get it started for us. 
BURDASH: OK. The other thing we get to do tomorrow is the aviation unit's bringing the Blackhawk over, so we'll be able to practice hot loads, cold loads, and get the medics in on that. So that should be good.  So we're doing that, we have some PHAs to do. And we should be able to do some medic classes.  So.
AARON:  That'll be fun. 
BURDASH: Yeah. 
AARON:  That's good. Do you teach them also, or?
BURDASH: Some of them. Yeah. So some of the NCOs are teaching some of them, and I'm just adding on.  
So we've finished dinner, and now I'm going to start getting ready. 
I am notoriously not a morning person. It's the advantage of those evening ER shifts, but I like to pack as much as I can the night before a drill. All right. So, we definitely want to make sure we get this in the vehicle the night before. So this little bin here, I actually keep out in the garage, it's got my tactical stuff in it. So this way, with it being all in one spot, got my helmet, my vest, I don't have to go looking for all the individual pieces each time that I need it. So, I've got this already all loaded in here. Basically at this point, all I've got to do now is get a good night's sleep so we can get on the road first thing in the morning.
Redirecting your request...
Topic Categories
Military Medicine 101
Applying + What to Expect
Education + Training
Careers + Lifestyle