description:
Once Sara arrives to Camp Ripley, she attends military formation, a formal gathering that kicks off drill weekend.
image: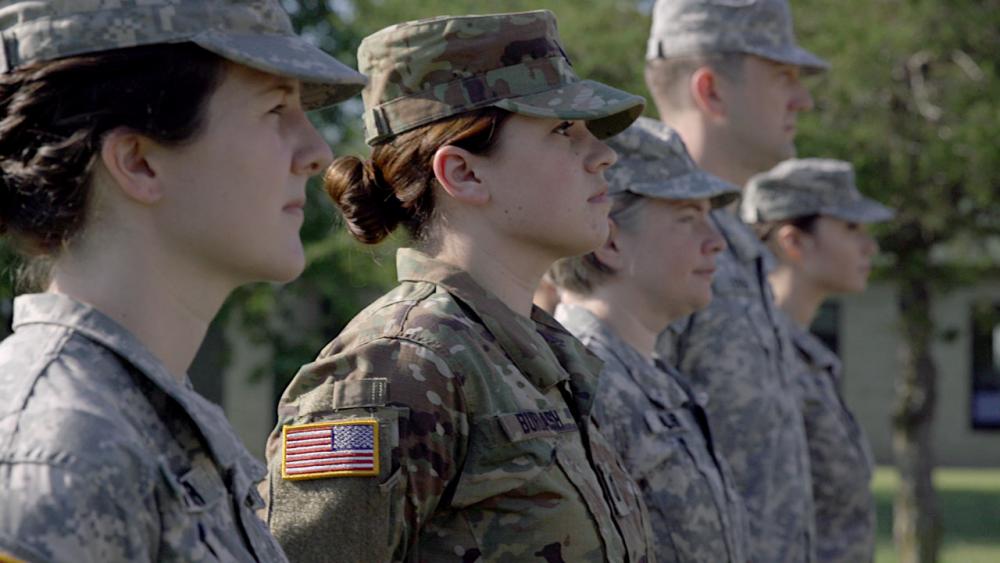 transcript:
BURDASH: All right, so we just got here at Camp Ripley, that's the area where we're going to be doing our formation, and so we're going to walk over and meet the rest of the crew, and get ready to start the weekend. Being in the National Guard has its own sense of community, and you go through some hard times, and you go through some great times. And so you really do get to bond, and it's almost like a little family, really. 
MALE: Stand at.
CROWD: Stand at.
MALE: Ease. Morning 204.
CROWD: Morning sir.
MALE: All together again. Thank you for your performance and exemplary representation of our unit during annual training. So, nice job. 
BURDASH: I think the formation does two big things. The first one is that it's an accountability situation.  And so, we're able to verify that everybody got here safely, everybody's here when they should, so that we can execute our missions. But the other thing that it lets us do is I think it reminds us that even though we're a medical unit, is that we're still soldiers.
MALE: Company.
MALE:  Attention.
CROWD: Heal the warrior.  
Redirecting your request...
Topic Categories
Military Medicine 101
Applying + What to Expect
Education + Training
Careers + Lifestyle