description:
This morning, Sara is driving to Camp Ripley instead of the armory, a National Guard military building, where she typically trains. Her unit goes to Camp Ripley a few times a year to participate in a consolidated drill weekend and use the camp's more robust facilities.
image: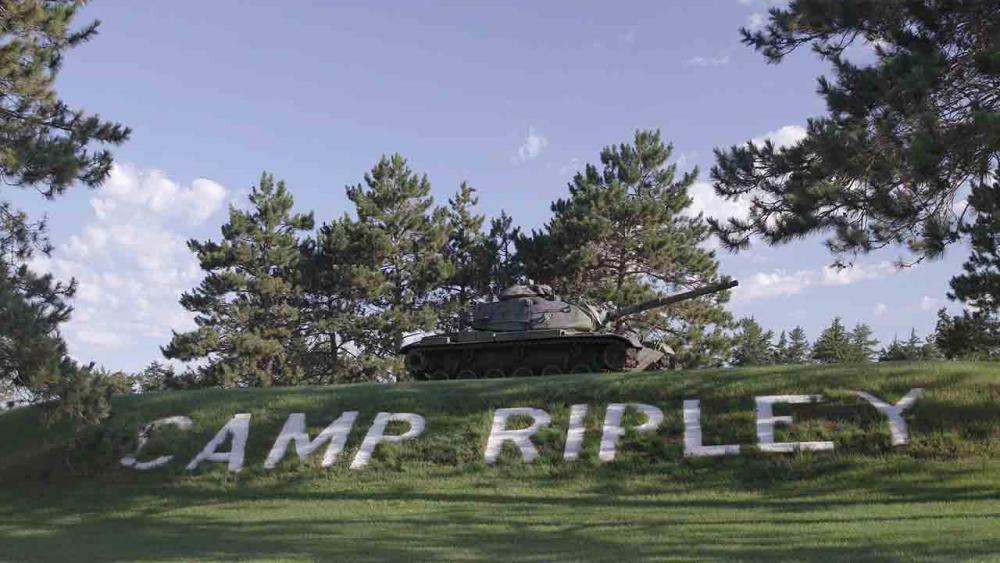 transcript:
BURDASH: Camp Ripley is a bigger facility, almost like the more formal military forts, but smaller than that. But bigger than our individual armories that we usually have for our monthly drills, where we can go and execute more what we call consolidated drills. So we're an individual company, which is a group of soldiers that work as one together unit. And we are part of then a bigger unit above that. And so, by going to Camp Ripley, it allows our next step up, the bigger unit all to get together in what we call a consolidated drill, where we're all at the same place. And so, there's our medical company, a headquarters company, a financial group, a transportation group. We have all kinds of different types of groups involved within that one bigger group, and we all get to be at the same place at the same time. There's more resources up here, and so we have weapons ranges, we have treatment facilities, it's more so like a classic military base, but just a little bit on a smaller scale. ​
Redirecting your request...
Topic Categories
Military Medicine 101
Applying + What to Expect
Education + Training
Careers + Lifestyle