description:
"The control room in the simulation center is where whoever is running the scenario for the residents can speak to them through the microphone and can change the vital signs settings on the mannequin. The operator drives the case throughout the procedure."
image: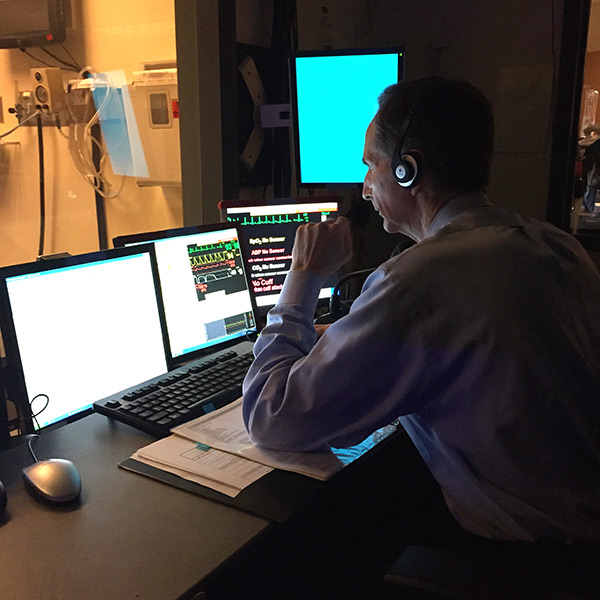 doctor:
John Trentini, M.D., Ph.D.
Redirecting your request...
Topic Categories
Military Medicine 101
Applying + What to Expect
Education + Training
Careers + Lifestyle