description:
John explains the joint residency program between Wright-Patterson Air Force Base and Wright State University. The program is split 50/50 between military and civilian residents, and the majority of his rotations are at civilian hospitals in the Dayton area.
image: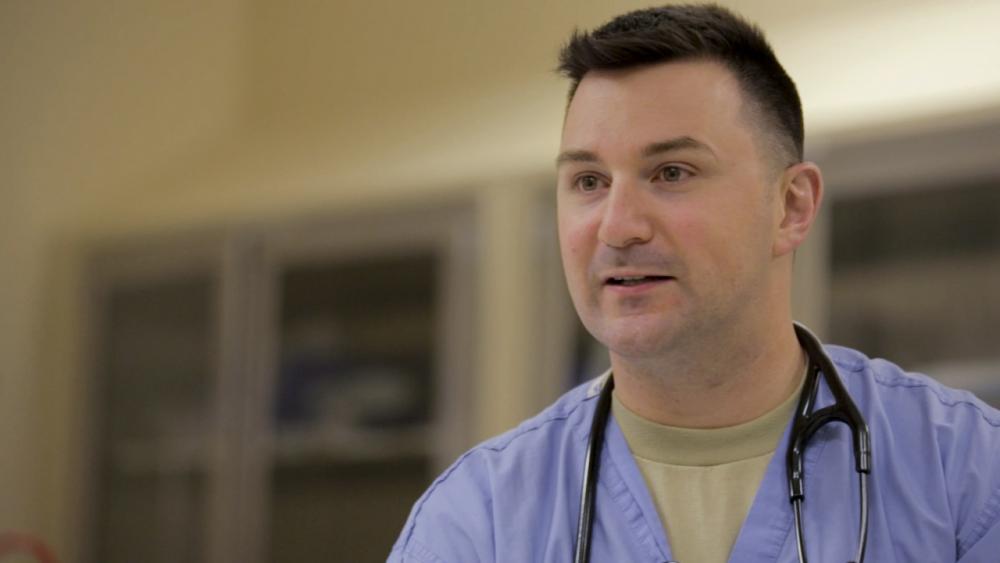 transcript:
TRENTINI: The residency program here at Wright State and at Wright Patterson Air Force Base, it's a kind of a combination program between civilian and Military. It's 50/50. So we're side-by-side with civilian residents, and we do the majority of our rotations down at civilian hospitals. So this month in particular I'm here at Good Sam, which is sort of our inner-city, urban hospital, sort of our underserved community. You see a lot of acuity here, a lot of very sick people. We do rotations here, we do rotations at Miami Valley, at the level-one trauma center. We do rotations at Kettering and at Sycamore, as well as rotations at the base as well.
doctor:
John Trentini, M.D., Ph.D.
Redirecting your request...
Topic Categories
Military Medicine 101
Applying + What to Expect
Education + Training
Careers + Lifestyle