description:
Meet Moose, John's high-fidelity patient simulator mannequin that he uses for the tactical medical training exercise. Moose can be intubated, pumped full of blood and used to practice applying tourniquets to in any environment.
image: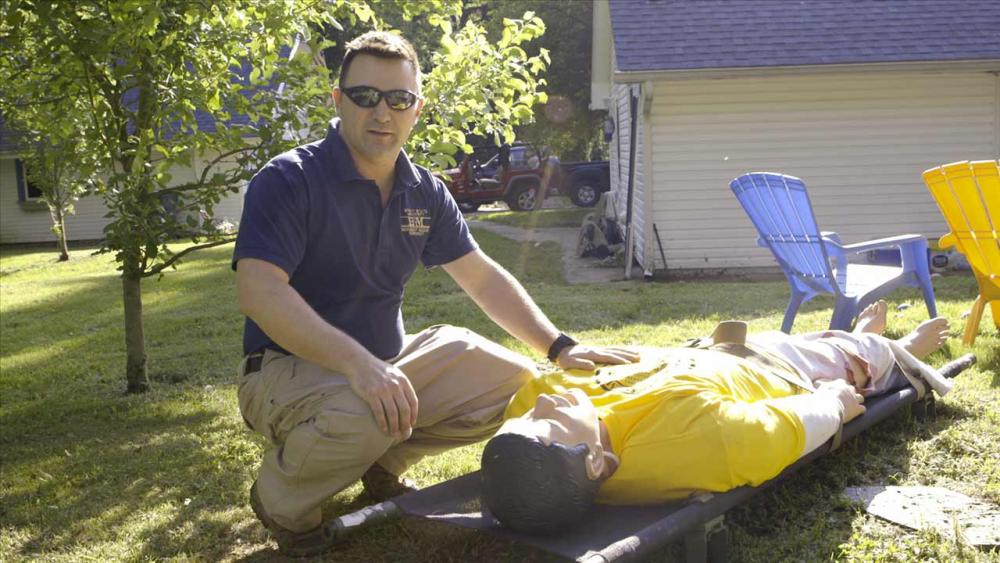 transcript:
TRENTINI: This is Moose. This is our high-fidelity simulator. He's a really rough and tough guy who we can intubate, we can start an IV on, we can do assessments on, put tourniquets on, pump him full of fake blood, and it makes it very realistic. And so we're going to practice both tending to him out in the field and then extricating him out from some difficult environments and taking care of him from the back of a truck, so — should be a good day.
doctor:
John Trentini, M.D., Ph.D.
Redirecting your request...
Topic Categories
Military Medicine 101
Applying + What to Expect
Education + Training
Careers + Lifestyle