description:
"In the simulation lab we can practice intubating a patient, which means to put a plastic tube through their vocal cords and secure their airway. In a trauma, if someone has a major injury to the neck or the mouth and you need to protect their airway, this is the way to do it."
image: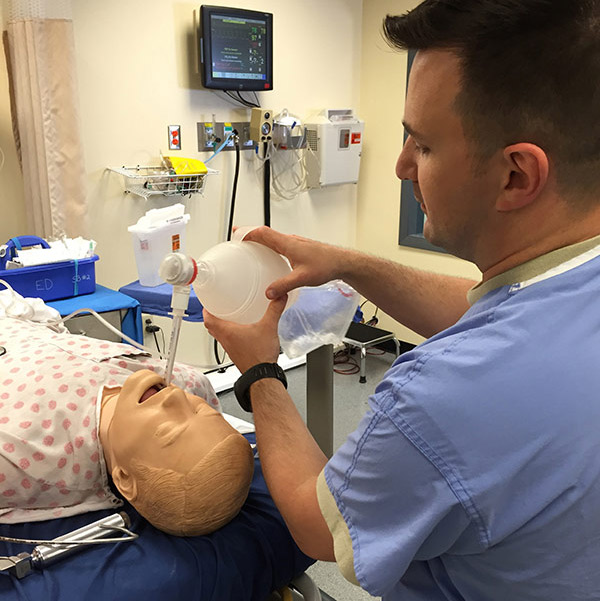 doctor:
John Trentini, M.D., Ph.D.
Redirecting your request...
Topic Categories
Military Medicine 101
Applying + What to Expect
Education + Training
Careers + Lifestyle