description:
As an emergency medicine resident, John carries his medical bag with him wherever he goes. He takes a moment to describe what's inside.
image: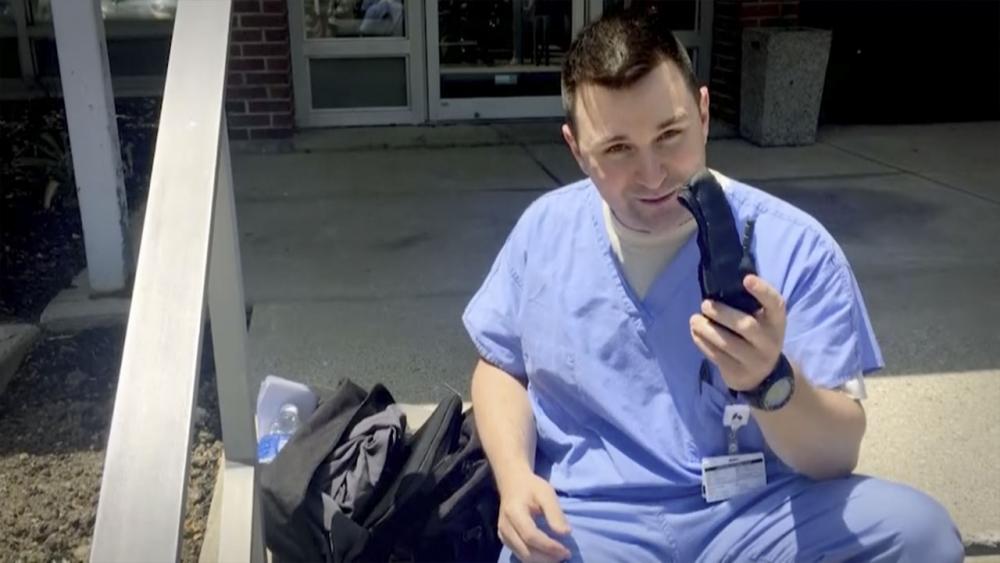 transcript:
TRENTINI: So in here I've got my laptop, small textbook, my stethoscope is here, always have a 14-gauge needle, tube of toothpaste. I do happen to carry a headlamp. Here's a bottle of Motrin. Tongue depressor, some scissors — somebody came over and they were like, "Hey, do you have a tuning fork?" And it's (inaudible) suture. These are calipers. Airway card. Oh, and a tourniquet, of course. You never know when you're going to need a tourniquet, so. OK, that's it.
doctor:
John Trentini, M.D., Ph.D.
Redirecting your request...
Topic Categories
Military Medicine 101
Applying + What to Expect
Education + Training
Careers + Lifestyle