Team McChord gains multidisciplinary health, human performance outreach team
US Air Force Medicine | 2023-10-18
JOINT BASE LEWIS-MCCHORD, WA.: A small, multidisciplinary health and human performance outreach team, composed of musculoskeletal and mental health clinicians, has joined the ranks of Team McChord.
This outreach team, better known as an Operational Support Team, was designed by the U.S. Air Force to integrate with high-risk units for a time-limited duration and provide in-house preventative health education and resiliency training. Early OST teams were first rolled out to the force in 2019.
"We're on the front line to get at these [Airmen]," said U.S. Air Force Capt. Brandon Farber, clinical social worker, OST. "We know that it's much more economical and efficient to prevent a disease, rather than treat it, and the health outcomes for patients are far improved when they engage in preventative care versus reactive care."
The Air Force looked at the medical readiness data and determined the top two reasons Airmen are not medically fit: musculoskeletal injuries and mental health challenges.
The goal of OST is to improve Airman readiness and mission performance through advanced analytics; utilizing data-driven embedments and targeted interventions focused on the specific physical and psychological challenges impacting a particular squadron.
"We have data provided by the 711th Human Performance Wing [at Wright-Patterson Air Force Base, Ohio] and we use their data analytics to identify high-risk squadrons at the wing level," said Farber. "Our goal is to embed with these squadrons and provide resiliency training and preventative health care, mitigating negative health outcomes before they become detrimental to the mission, and to provide education so that when we leave these squadrons they can continue building on these skills and knowledge."
Farber, along with Lt. Col. Ember Ryals, OST flight commander, and Zachary Nielsen, OST strength and conditioning specialist, is currently embedded with the 627th Communications Squadron.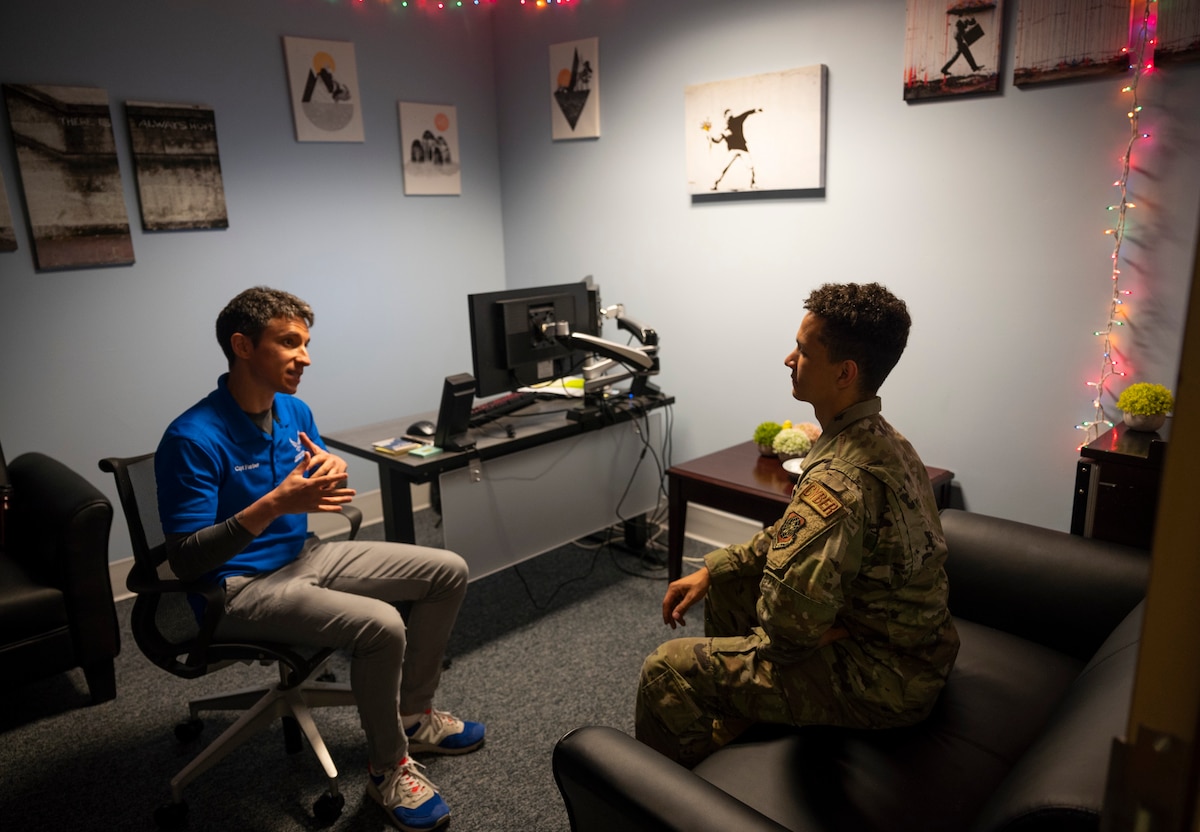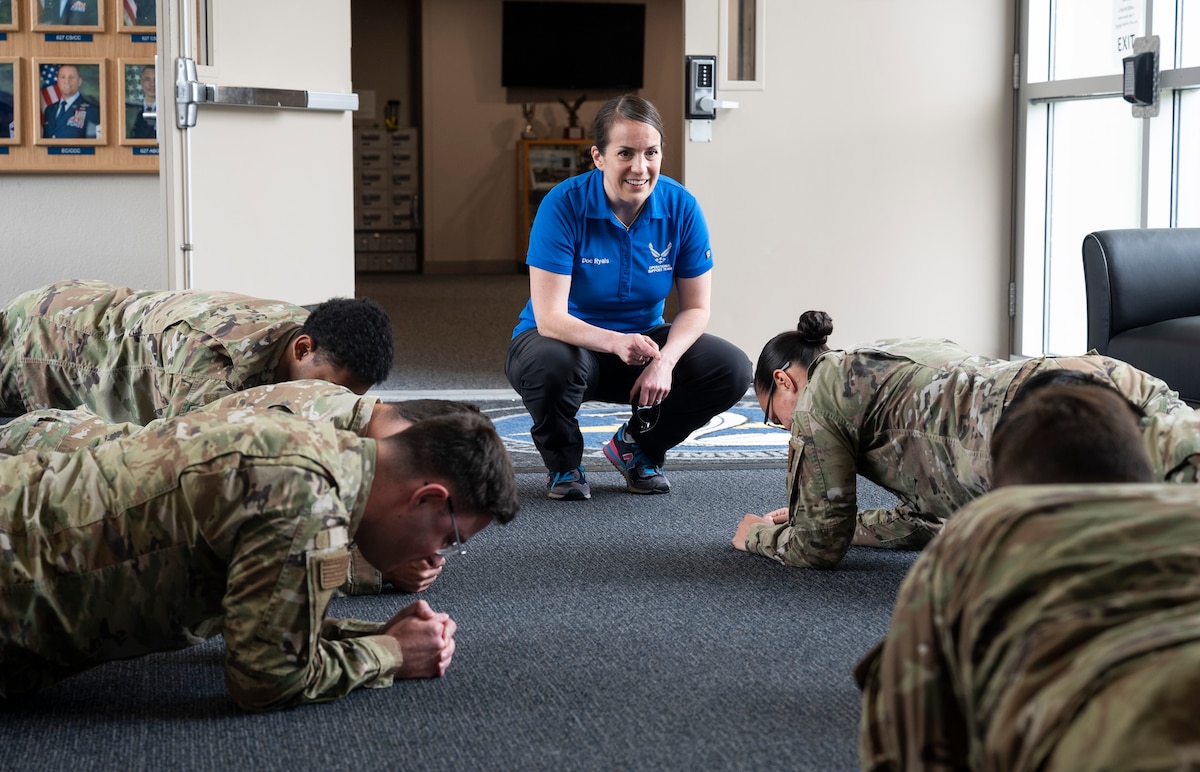 Being co-located with the Airmen of the 627th CS, the team is able to build trust and see first-hand what Airmen experience on the job.
"The benefit of OST is really that we're integrated here with them," said Farber. "That doesn't really happen anywhere else - where a medical provider is living and working day in and day out with their client population. There's more immediate access … so having us here, in-house, makes a really big difference."
Farber, the team's clinical social worker, not only provides one-on-one sessions for Airmen, but also training on stress management, sleep hygiene, and work-life balance. Ryals, the team's physical therapist, provides preventative musculoskeletal care. Nielsen, known on the team as "Coach Zach," oversees the research and development of the squadron's fitness training program, and works with individuals one-on-one to help meet their personal and professional fitness goals.
"In just three months in the squadron executing mental and physical performance initiatives, we've seen an uptick in Air Force physical fitness assessment pass rates to 100% for all unit members and an increase in 'excellent' rates by seven percent," said Ryals. "We've also helped individuals come off profiles three months ahead of schedule and pass all components of a fitness test. Our on-site efforts have already saved the Air Force 847 mission hours and enhanced the readiness of 127 Airmen."
Team McChord's OST is presently a three-person team, consisting of a physical therapist, clinical social worker, and strength and conditioning specialist. The Air Force's vision for OST is a five-person team, adding a team specialist and another mental health provider. However, the team also coordinates with other base resources to support identified needs within targeted squadrons. To date, the 627th CS has hosted a dietician, financial counselor, transition assistance program representative, and a military and family life counselor for requested trainings.
"I think from a medical standpoint, it's probably one of the best programs that we have right now," said Farber. "As far as the work that needs to be done in these squadrons to keep Airmen ready, keep the mission a priority, and make sure [Airmen] are medically fit … I hope big Air Force sees the value to continue backing these teams."
Farber continued to speak on the value of OSTs and their goal to keep Airmen mission-ready.
"I think it's already proven that it's paid dividends at some of those early installations," said Farber. "And that's what we are hoping to replicate here; to show the value and worth of these OSTs and what they can do."
Topic Categories
Military Medicine 101
Applying + What to Expect
Education + Training
Careers + Lifestyle