description:
Josephine enjoys living in the Pacific Northwest and takes advantage of her beautiful surroundings. She especially loves kayaking in Gig Harbor, a picturesque bay in Puget Sound.
image: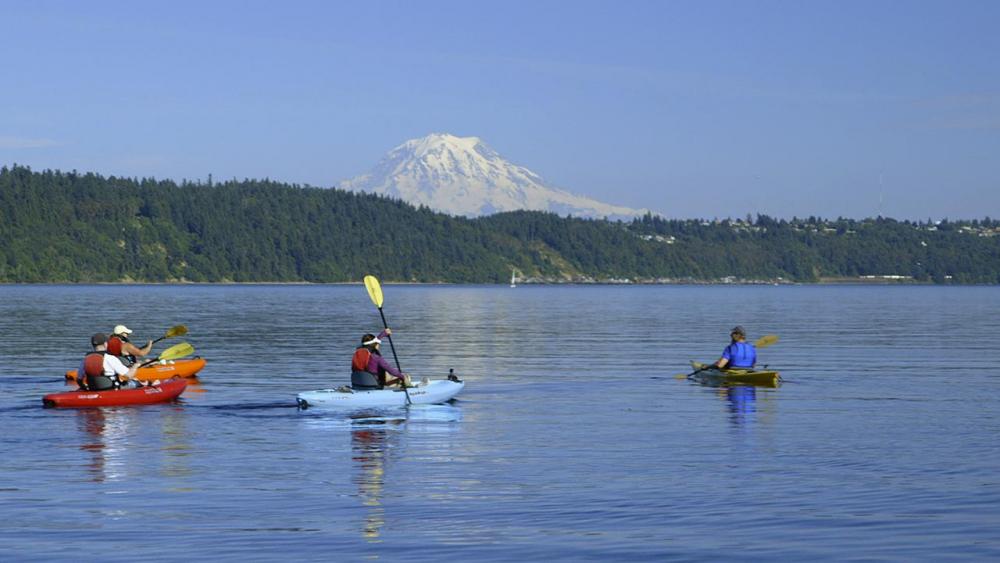 transcript:
NGUYEN: In the Military, hospitals open at sometimes six or seven o'clock, but by the time the hospital hits 1600, or 4 p.m., it's 95 percent empty. They encourage you to have strict hours and they encourage you to leave and go home and take care of your family, because they know that if you're not having that relaxing time and having family life, you won't be able to contribute at work fully.
One of my favorite activities is kayaking. It combines some of the best natural elements that are available to you — one, being outside in nature, and two, being surrounded by one of the most peaceful things in the world, which is water. Water is known to be therapeutic, and to be surrounded by it and watching and hearing the waves, is very — it's so soothing for anybody.
I think the best part was actually just hanging out with your friends on the water, where you're just away from everybody, everything and the noise. And the awesome part is that it's my job that took me out here. I never would have thought to even come out to the Pacific Northwest, because I grew up in DC. And that's what's the great part about the Military — it takes you out of your comfort zone and puts you — transplants you somewhere that you'd never even think about, and my gosh, that's been the whole story of my career in the Military, is this continual growth, expansion and meeting new people from all walks of life.
Redirecting your request...
Topic Categories
Military Medicine 101
Applying + What to Expect
Education + Training
Careers + Lifestyle