description:
After she performs the melanoma excision, Josephine prepares the specimen for pathology.
image: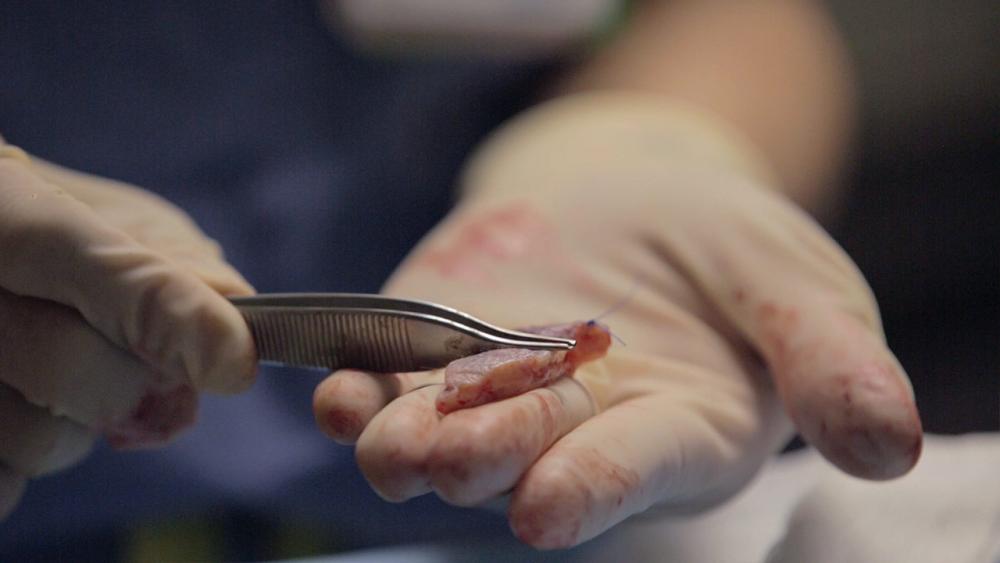 transcript:
NGUYEN: So it's important for every specimen that we — we take out, we submit for pathology. And the pathologist will then take slices through this whole thing to evaluate if any of the edges have any residual cancer in them. So it's important for me to hear from them, to make sure that this whole thing is clear of cancer. So then I put this specimen into formaldehyde, and that prevents bacteria or fungus from growing into it. So — and that's our specimen cup, and we label it with the patient information.
Redirecting your request...
Topic Categories
Military Medicine 101
Applying + What to Expect
Education + Training
Careers + Lifestyle