description:
"We use the whiteboard to communicate with our investigators, residents and collaborators, and we use the boards from the protocol development stage to the experimental design stage to the prepublication stage. When we analyze data, I like it to be displayed a certain way and you can see a box plot, some graphs and experimental groups."
image: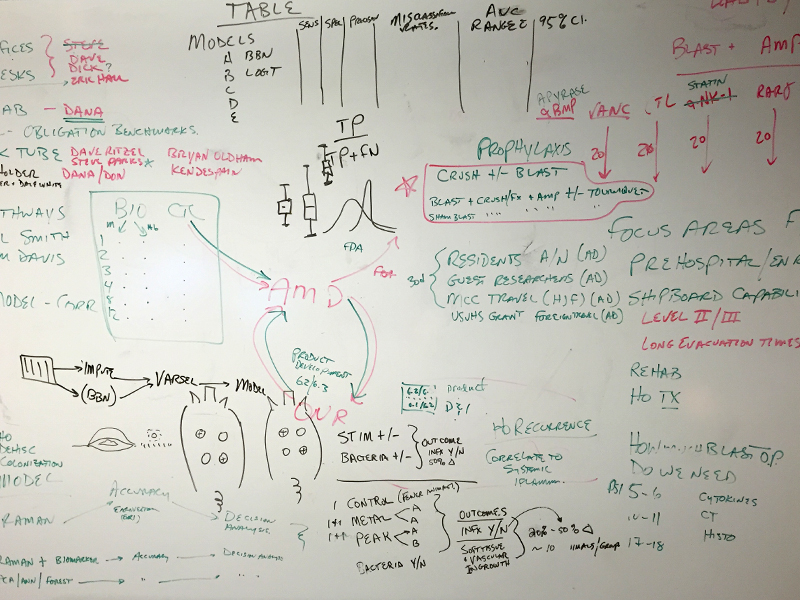 doctor:
Jonathan Forsberg, M.D., Ph.D.
Redirecting your request...
Topic Categories
Military Medicine 101
Applying + What to Expect
Education + Training
Careers + Lifestyle