description:
Jonathan is developing an innovative prosthetic that can attach directly to bone, which will help patients with blast-wound injuries.
image: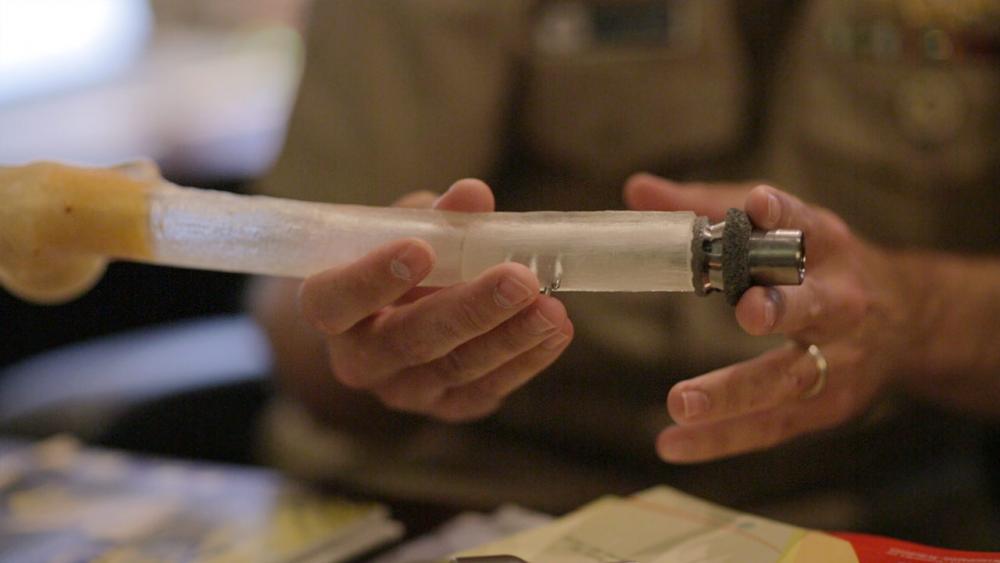 transcript:
FORSBERG: So I have in front of me a prototype, and this prototype is designed to be attached to — attached to the skeleton. And the patient's skin is here. And we've had an opportunity over the last couple of years to develop this porous material and test it in our preclinical model, to ensure that we have adequate blood supply in this area. So by ensuring that we have adequate blood supply to this area allows us to treat an infection with antibiotics, should it occur. We're very hopeful that this technology will be useful in patients with amputations that are complicated by wound failure and heterotopic ossification.
doctor:
Jonathan Forsberg, M.D., Ph.D.
Redirecting your request...
Topic Categories
Military Medicine 101
Applying + What to Expect
Education + Training
Careers + Lifestyle