description:
"These books were gifts from my parents. The book in the middle, 'The Principles and Practice of Medicine,' was written by Sir William Osler and is extraordinarily rare. Osler was a giant in the field of medicine. I occasionally flip through them and draw parallels between what physicians wrote about more than a hundred years ago and what we see today."
image: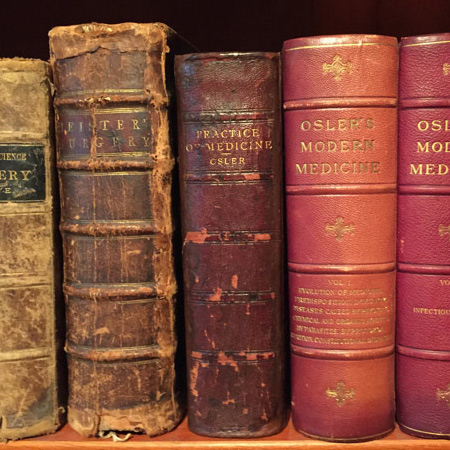 doctor:
Jonathan Forsberg, M.D., Ph.D.
Redirecting your request...
Topic Categories
Military Medicine 101
Applying + What to Expect
Education + Training
Careers + Lifestyle