description:
"This is a patient from the National Institutes of Health who had the top part of his tibia resected because it contained a rare bone sarcoma. I reconstructed it with a bone from a cadaver of similar size that had been selected from a bone bank. One can see a point on the side of the bone with three plates and several screws, which are holding everything together while the patient's bone heals to the new bone. He's now cancer free, and he moved back to India with his parents."
image: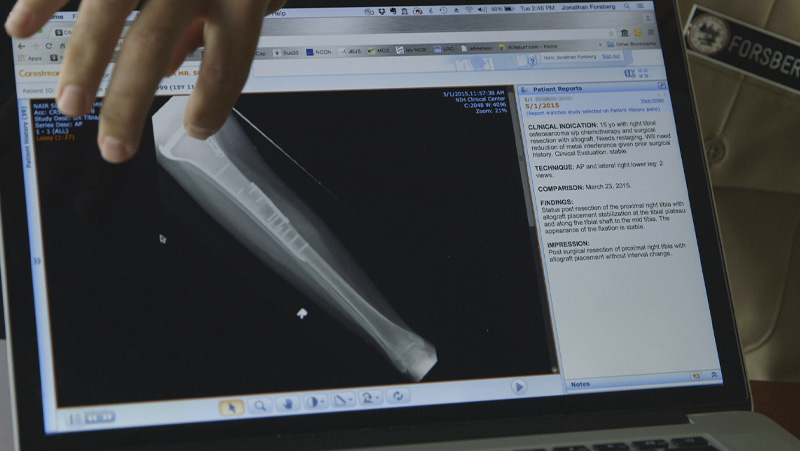 doctor:
Jonathan Forsberg, M.D., Ph.D.
Redirecting your request...
Topic Categories
Military Medicine 101
Applying + What to Expect
Education + Training
Careers + Lifestyle