description:
Sara's primary responsibility as a Guard physician is to be a solider, and to know how to defend herself, her patients and her peers. She's required to participate in an annual weapons qualification to ensure she's proficient in her assigned duty weapon.
image: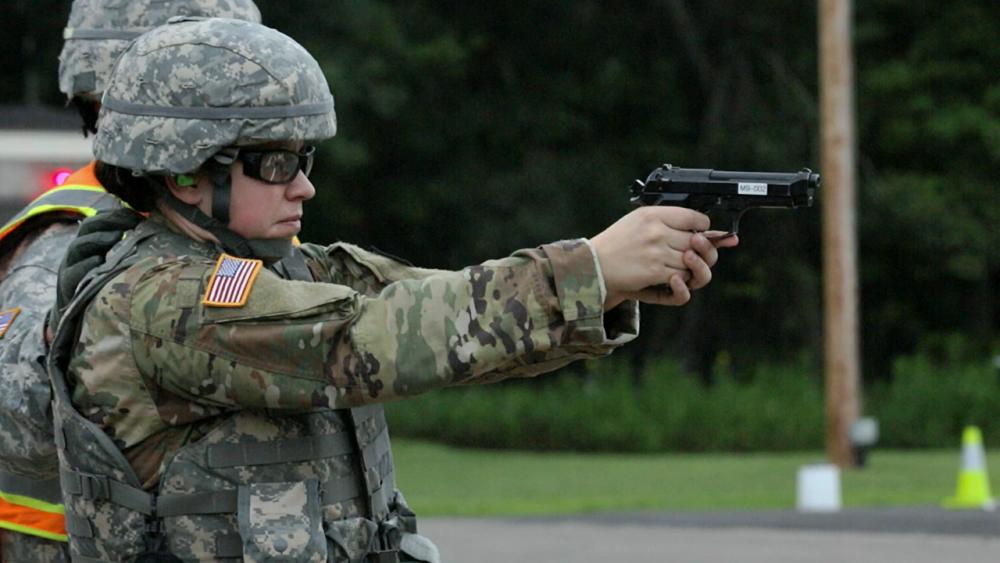 transcript:
​BURDASH: Right now, we're at our nine millimeter weapons range. So we're getting ready, we're getting all set up for the day. All the safety staff are getting here, and we're starting to get all the ammo ready, and what we'll be doing is firing at these, actually. They've changed the regulations, so now the way we fire, not only we'll be standing and firing at the targets, but we also get to walk towards them and fire that way. So, that'll be a new adventure. Like you see, you can see all the range; these will actually pop up and pop down. And then we'll have multiple firers going at once. So I'll be one of those firers. We'll actually be changing magazines while we walk forward towards the firing line, from the back. So it'll be a little bit more dynamic, a little bit more realistic.  
This is part of our annual qualifications. We have to make sure that we are proficient in whatever our assigned duty weapon is. Last time I shot, I shot expert. So, that's my goal. And if not, at least we'll have a good time, and try to hit as many targets as we can.
MALE:  Firers, at this time, go ahead and move out. Cease fire there, cease fire.  Clear off make sure that it's clear. 
BURDASH: So, not quite as good as I did last year, but still not too bad. You know, sharpshooter is OK. I would have preferred expert like last year, but considering it was the first time doing walking, not too bad.  Next time I'll practice up and try to beat these guys.  
Redirecting your request...