description:
After formation, Sara goes to her room to unpack and settle in before starting the rest of her day. She's staying in the officer quarters, which provide her with everything she needs for the weekend.
image: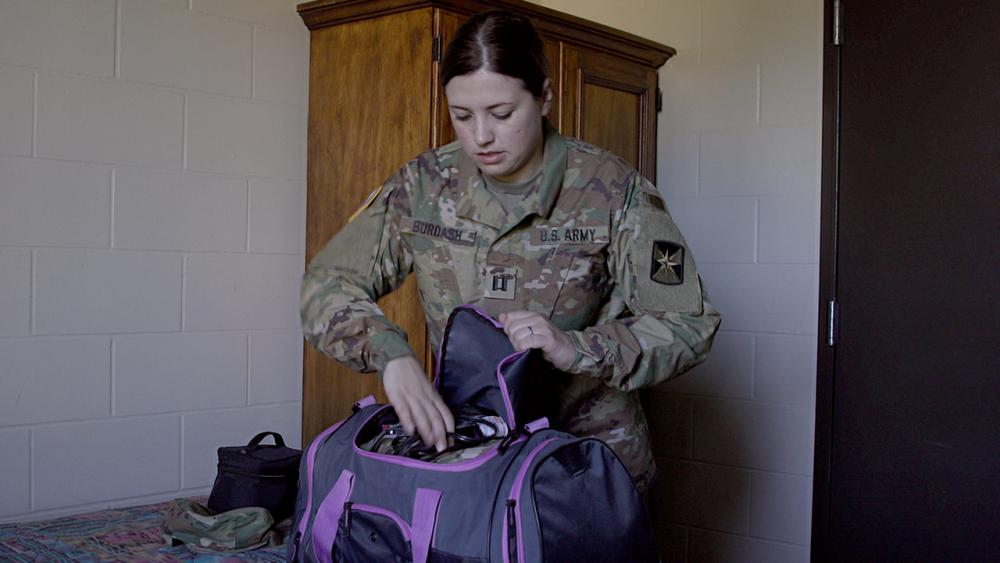 transcript:
​BURDASH: All right. So, just head on in. Here in one of, actually one of our kind of one of the buildings where the officers stay often. Just a little bit more space than the usual barracks. And so we're coming in, and we have to find out which room we're in this time. Think it's in room seven. All right. Well, here we go then. Got a microwave and a TV. And here's the sleeping quarters. Not too bad. I'll take it. Better than a twin size. Always hard to do Army hair? There's a little bit more space than the barracks. A little bit more to work with. And extra uniforms, just get some of these out so we'll have them ready in case we need them. OK.   ​
Redirecting your request...